How can you succeed in full time dance?
TIPS FOR AUDITION PREPARATION AND ETIQUETTE
Auditions are a part of life for dancers, so we all need to make peace with the process. And it is exactly that — a process! If you are smart, you will grow through the audition process as an individual, as well as a performer, enabling yourself to grow a little more …
HOW TO SUCCEED IN FULL TIME DANCE
So you've successfully navigated auditions, selected a full time school, organised your dancewear, possibly moved out of home and are ready to take the next steps towards a career in dance. Now what?
10 STEPS TO ACE YOUR FULL TIME DANCE AUDITION
So you're dreaming of entering a full time dance program?
Read on for some tips on how to ace that audition. Chookas!
10 MOST COMMON AUDITION MISTAKES
Auditioning can be a nerve-wracking experience. In order to help you better succeed at your next round of auditions, Dance Informa turned to three industry professionals and directors – people who are on the other side of the audition table – to compile a list of 10 of the most common audition mistakes for dancers.
Is Energy Balance the Secret to Healthy Weight and More Energy?
Many people don't realise that when you eat, meal and snack timing, can be equally or even more important than what you eat. Dancers are often surprised at the dramatic impact making a few changes to their meal and snack timing can produce.
Why Am I Not As Flexible As My Friend?
Everybody has his/her own personal potential for flexibility, which means just copying how other people stretch might not only be ineffective it could also be unsafe. Here are a couple of things to know that you can use to make smart choices about how to find your own best flexibility.
5 Tips For Learning Choreography Quickly
The more you train your brain, the more you will gain. Here are 5 tips for learning choreography quickly so you can nail your next audition or intensive with ease.
Plant-based milk alternatives: What dancers need to know
While everyone's reasons for choosing milk alternatives may be different, dancers might be wondering how nutritious they are, especially compared to milk from cows.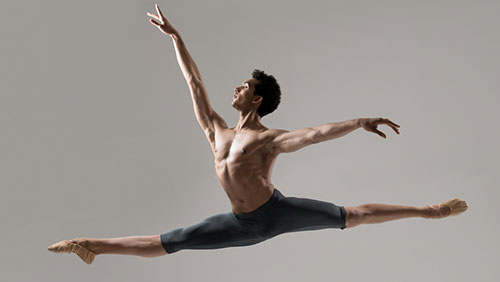 To dancers, from your photographer: Dos and Don'ts of audition photos
Don't let your next audition photo give the wrong impression. Instead, invest in yourself and your photos, and follow this advice from renowned dance photographer Rachel Neville.
Real Dancers Eat, And Here Are Some Of Their Secrets
One minute, dancers are barefoot flinging themselves into acrobatic contortions, and the next minute, they are doing partnered pirouettes in grande plié. All of this requires the right kinds of strategically-timed fuel for working muscles and the brain.
Audition Preparation And Attire: Musical Theatre
Musical Theatre is demanding, and you actually have to up your game with your preparation. If you want to break into this arena as a performer, you have no choice but to step up and bring "it" every time. Here are a few areas you should focus on to help you to be well presented in your auditions.